Jun 27
LaurentBob et La Rousse 4 Comments
Reminder: this is only a recap of the French article. To read the full post, use the drop down menu.
This post is about a common mistake in French about the word "piédestal" (pedestal), which is obviously formed from two (old) French words "pied" (foot) and "estal" (support, stand). This leads to frequently mispelling the word ("pied d'estal", "pied d'estalle" and so on).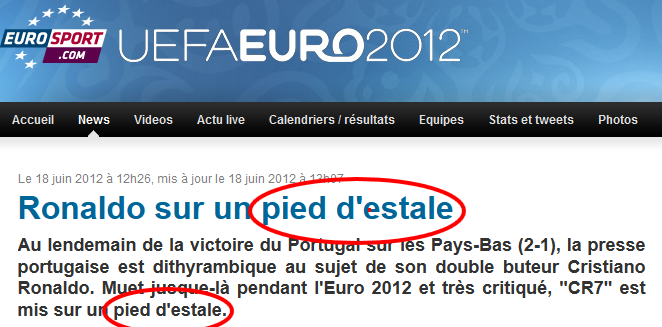 Here, the misprint appeared on a famous sports website, Eurosport.fr, but was promptly corrected.